Apply for Admission
Enroll your child to the leading CBSE Co-educational Boarding School in Dehradun.
Discover our School
Saigrace Academy International is a Co-educational English Medium, boarding school that is federal among the CBSE schools, New Delhi. The school is breathing with the synergy of life, reflecting the light of knowledge with the state-of-the-art facilities since 2002. We are certified as the best boarding school in Dehradun due to our notion of keeping pace with new technologies and making learning more effective for each student of our school.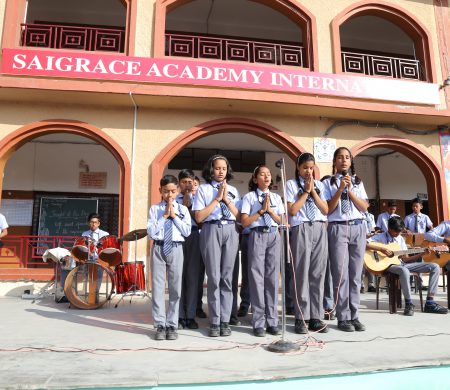 Our Goals
Here you can review some statistics about our School
Admissions Process
We are currently accepting applications for Grades 4 through 10 for
the 2016—17 academic year.

Thank you Saigrace for all the manifestos in your school from swimming to yoga sessions and horse riding to academics, my child is growing in a very effective way that I haven't imagined earlier.

I am satisfied with the teaching staff and facilities that Saigrace Academy International has maintained in there campus.

I wish all the very best to your school, my child has changed from a irresponsible one to a more sensible and attentive child. Thank you Saigrace Academy International.

While sending my twins to this school I was little baffled but the quality of education they posses is amazing and very good. Thank you Saigrace Academy for your support and hard work.

I am the proud alumni of the educational board that is so professional and developed me in a responsible and sensible citizen of our nation.